About us
Simon Lu and Sayaka Takahara are award winning residential REALTORS® specializing in residential real estate in Burnaby, Vancouver, and the Tri-cities area. They provide honest, loyal, and professional customer service throughout and after a transaction to a wide range of buyers and sellers. If you are looking for a real estate agent who will put your interests first, please contact us to get started!
Meet the Team
Real Estate Advisors
Sayaka Takahara Personal Real Estate Corporation (PREC)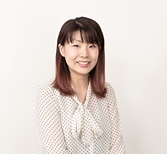 Sayaka was born and raised in Hiroshima, Japan. Upon graduating from university, she worked in marketing for residential pre-sale developments in both Tokyo and Osaka. It was through this work that Sayaka first discovered her interest and passion for real estate. When she immigrated to Canada, she made the easy and exciting career decision to transition into being a Realtor.
If she finds herself with some time to spare (a big "if" in a home of four kids and a dog!), Sayaka enjoys doing various kinds of handwork, seasonal crafts, and reading. Once her kids are all grown up, she hopes to return to playing tennis as she played competitively throughout her school years.
As a real estate agent, Sayaka enjoys getting to know all of her clients on a personal level so that she can connect with them and develop long-lasting relationships. There is nothing more rewarding to her than helping her clients reach their right decision, and seeing them satisfied with the results. She loves that she can truly connect with her clients and develop long-lasting relationships with them. Her favorite part of the job is handing the keys over to her clients for their new home on possession day!
Simon Lu
Simon was born and raised in the Lower Mainland. Prior to entering the real estate industry, Simon worked as an Aircraft Maintenance Engineer where he serviced aerial firefighting aircrafts during the fire season across the country. There, he was introduced to real estate by a colleague and began his career as an assistant in 2006. One year later in 2007, he became licensed and left his job as an engineer to pursue a new adventure as a Realtor.
Since he was young, Simon has always been drawn to building and fixing things. He grew up playing hockey and still plays today when the chance arises, such as in the occasional charity tournament. Currently, his biggest passion is golf. He enjoys being outside, the competitive environment, getting light exercise in, all while spending time with friends. Simon also enjoys reading anything from labels and mundane instructions, to classic novels and books on finance.
The most rewarding part of the job to him is seeing the happy faces of clients when they have finally found and secured their new home. Simon is dedicated to ensuring his clients are well-informed throughout the entire process, so that they can feel happy and confident with their final decisions. He finds the most joy in the home preparation process that takes place before a seller's home hits the market. Seeing the completed transformation of an everyday home into a show home is always a source of joy to both Simon and his clients. His motivation is that his clients can relax and be excited for what will follow their home journey of either buying or selling.
He has counted that there are 147 tasks a realtor will do throughout a transaction, and it is one of his goals to master every single one of them!
Operations Manager
Mirei Matsumoto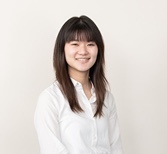 Mirei was born and raised in White Rock/South Surrey, BC, and her family now resides in Burnaby. She is currently living in Toronto to complete her undergraduate studies and works for the team remotely from there, but enjoys returning to BC on school breaks to work with the team in person. Mirei began working as an Unlicensed Assistant with the Happy Homes team in June of 2021.
In her free time outside of work and school, Mirei enjoys exploring her city through its food and culture, practicing her Japanese to better get to know the local Japanese community, and playing music occasionally in an orchestra or jazz band.
Mirei values being part of a team that is committed to their clients and provides a very supportive experience for the processes in real estate, that can be quite unfamiliar or overwhelming to some. Her favourite part of the job as an assistant is helping to communicate with clients and ensuring they feel truly included in the steps of buying or selling their home.
Kazuya Fukusaku
Kazuya is Japanese, but was born and raised in Burnaby, BC. He began working with Simon and Sayaka as an unlicensed Assistant in June of 2020. In March of 2022, Kazuya got his real estate licence.
Outside of work and school, Kazuya spends his time playing all kinds of sports like basketball and volleyball, as well as going to the gym. He played basketball all throughout school and has even gone with his high school team to play in the 2018 BC provincial basketball tournament. His English name is Luke as he is named after the Gospel of Luke in the Bible, and has 3 other siblings – all of who are also named after the books in the gospels!
Kazuya enjoys being in real estate because of the work environment and opportunities for getting to know many people through connections in his work. He values being in a team and meeting weekly, in order to stay on track and work to the best of the team's capacity. His favourite part of the job is the team's annual tradition of personally delivering Christmas presents to clients during the holiday season, as he is able to meet our past clients, talk with them, and see the big smiles on their faces when they receive their Christmas gift!
OUR CORE VALUES
We are committed to earning the trust of our clients in every aspect of a real estate transaction by being reliable, honest, empathic, and compassionate. Our goal is to help you with your real estate in a manner that is peaceful, professional, and productive.
OUR SERVICE
We are dedicated to creating a "LIFE LONG RELATIONSHIP" with you!
Our values include...
Honest & Sincere Relationship

built on mutual respect and caring for one another
Thorough & Detailed Support throughout the process and beyond
Accurate, Effective & Innovative Marketing Methods based on YOUR situation
Flexible & Customized Service for YOUR needs
Positive & Encouraging Communication with a SMILE
MORE ABOUT US (SNS/Media)
AWARDS
MLS MEDALLION CLUB – Honors the top 10% of members of the Real Estate Board of Greater Vancouver for units sold
BROKERAGE PROFILE
Keller Williams Realty VanCentral
Keller Williams Realty is an American technology and international real estate franchise founded in 1983 and headquartered in Austin, Texas. With the end goal, to satisfy the clients, it has been honoured by publications such as Forbes, Entrepreneur, and many more to be one of the highest rated real estate companies. Keller Williams Realty began to position itself as a technology company in 2017 as it started building, testing, and launching innovative technology to further benefit both the agents as well as their clients. This was in addition to Keller Cloud and KW Command. In 2018, it was listed as one of the "happiest companies to work for" by Career Bliss. Keller Williams Realty now is set to be "one of the most compelling and important real estate companies in 2020" according to the 2020 Swanepoel Trends Report.
3995 Fraser St.
Vancouver BC
V5V 4E5